Nuts & Bolts Training 
An established training provider offering housing and building maintenance courses to housing associations, local authorities and property management companies.
The programmes we run include the nationally-recognised City & Guilds Understanding Buildings and Managing Repairs certificated course designed to provide frontline staff who take calls from tenants with the skills needed to manage the repairs process and reduce the cost of unnecessary call outs.
We also offer a wide rage of courses in the following categories:
For more information please email info@nutsandboltstraining.co.uk, call 0333 355 4165 or fill in the form here and we will contact you. 

A wide range of vocational training
Our training courses focus on basic building repair skills, identification of property defects, housing regulations and on customer service. The programmes are delivered by housing association practitioners and industry specialists with a high level of technical expertise. 
Call us on 0333 355 4165 for more details

City & Guilds programme
Our City & Guilds Understanding Buildings and Managing Repairs programme is developed in collaboration with SHARE, a highly regarded training provider in the Scottish housing sector. The building maintenance course is suitable for those new to housing, staff dealing with technicians and contractors and anyone working in a non-technical role handling customer or tenant queries, complaints and requests for repairs. 
We are now taking bookings for our next programme starting January 2020. This will be held in a fully-equipped training facility in London with many practical examples of household fittings, allowing candidates to get hands-on experience of dealing with commonly found faults and defects.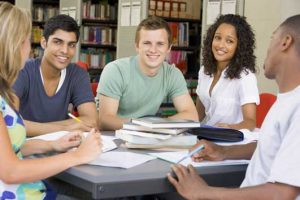 Funded level 2 housing qualifications 
We are working in partnership with a long established national training provider to offer a range of funded vocationally related housing qualifications at level 2. The distance learning courses are delivered over 8–16 weeks using high-quality workbooks, with support and guidance provided by a team of qualified assessors/tutors. Funded qualifications are also available for people working in care.
To access full course information click on one of the three category boxes below: