Understanding Buildings and Managing Repairs programme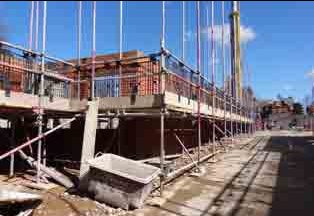 Next course starting 1st September 2022. Contact us on 0333 355 4165 to book
Building maintenance course that gives housing staff the skills to provide a better service
The City & Guilds Understanding Buildings and Managing Repairs training programme teaches a knowledge and understanding of:
how buildings are constructed and how they function as domestic properties
common maintenance problems, how to identify them and successfully order repairs.

The programme is primarily aimed at those on the frontline of customer service, who take calls and enquiries from tenants about maintenance and repair problems. Being able to diagnose and report these problems quickly and accurately prevents costly damage to properties and in many cases, health hazards to tenants. It also helps meet maintenance targets more efficiently and keeps tenants satisfied.
This building maintenance course is made up of five modules which can also be taken as standalone modules if that is required. Please note, the certificate can only be granted on successful completion of all five modules. The programmes are flexible and can either be held in-house or as a public course in London. Each module is taught by housing specialists with a high level of technical know-how and expertise.
Each module comes with a comprehensive, up-to-date workbook that forms an ongoing reference tool for each candidate.
The five building maintenance courses in the City & Guilds training programme
The Building construction module provides candidates with a basic knowledge and understanding of how buildings are constructed. Participants learn about the structure of foundations, walls and roofs and the systems and materials used in their construction.
The module highlights areas that should be maintained and which can become problematic because of neglect, or as a result of defect in materials. This knowledge is important for the effective diagnosis of common problems in domestic properties.
The Damp and condensation module helps candidates learn the skills to diagnose problems associated with the most commonly reported repairs requests.
It covers the point at which a tenant notices damp on a wall or ceiling to the moment when expert advice is necessary. In considering the basics of buildings, participants gain an understanding of how to combat damp, reduce condensation and avoid decay and infestation.
The course also provides guidelines for advising tenants on common problems associated with damp and condensation.
The Heating, lighting and power module provides the knowledge and understanding necessary for diagnosing problems with electrical outlets, lights, domestic appliances and heating systems.
It covers subjects like where electricity enters the home and how it is distributed throughout a property to provide power that generates heat and light. It flags the different problems that can arise along the way that can risk property safety and create discomfort to residents.
A housing team that understands how a building's systems work is better able to identify the causes of problems and order appropriate repairs. If these issues are not acted on quickly and efficiently, they cause further problems, increase costs and create a greater risk to health and safety. This module also helps improve communication between colleagues and contractors when dealing with maintenance and repairs.
The Plumbing and drainage module provides the knowledge and understanding necessary for diagnosing common problems relating to plumbing and drainage systems in domestic dwellings. From the point at which water enters the home until it leaves as waste-water there are a number of problems that can arise. These can significantly damage a property and have a negative impact on the health of tenants.
If appropriate repairs are not carried out promptly it can lead to expensive repairs way beyond the original problem because of damage caused to decoration, walls, ceilings and floor.
The Building maintenance and reporting repairs module is the final one in the Understanding Buildings and Managing Repairs programme accredited by City & Guilds. This module consolidates the learning from previous ones and highlights the key areas of knowledge that anyone in a repairs reporting role needs to have.
It is a practical unit that acknowledges the legislation governing social landlord repairs and takes account of the diagnostic and reporting role that staff members conduct.
City & Guilds accredited training programme
Once all five modules have been completed, candidates sit a short assessment. On successful completion of this, they can be awarded the City & Guilds accredited Understanding Buildings and Managing Repairs certificate.
The 2.5 hour assessment covers the key topics from the modules that relate to common repairs and maintenance requests from tenants. The questions are similar to those used in the classroom exercises for each module and include ten multiple choice and 26 short answer questions. Preparation for the assessment will be discussed in more detail during the last module.
This training programme is accredited by City & Guilds through our collaborating partner SHARE, a long-established training provider to the housing sector in Scotland. Nuts & Bolts Training is the delivery partner for England.
Valued training for housing staff
The course is suitable for anyone new to housing, or who works in a non-technical role but deals with technical staff and contractors. It is also for anyone who handles customer or tenant queries, complaints and requests for repairs.
When and where are courses held?
Delivery of face to face training has obviously not been possible over the past months however we have been busy developing and delivering on-line learning for existing clients using a variety of portals.
The course will be delivered by our experienced trainers using Zoom or Teams
All candidates will be sent a hard copy version of the course workbook to be used during the training sessions.
Dates for the Next Programme
Building Construction – 1st September 2022
Damp & Condensation in Buildings – 15th September 2022
Plumbing & Drainage – 29th September 2022
Heating, lighting & power – 13th October 2022
Repairs Reporting – 3rd November 2022
Programme cost £1,440 plus VAT per person including all course workbooks and exam registration fees.
If you are interested in this City&Guilds Understanding Buildings and Managing Repair programme give us a call on 0333 355 4165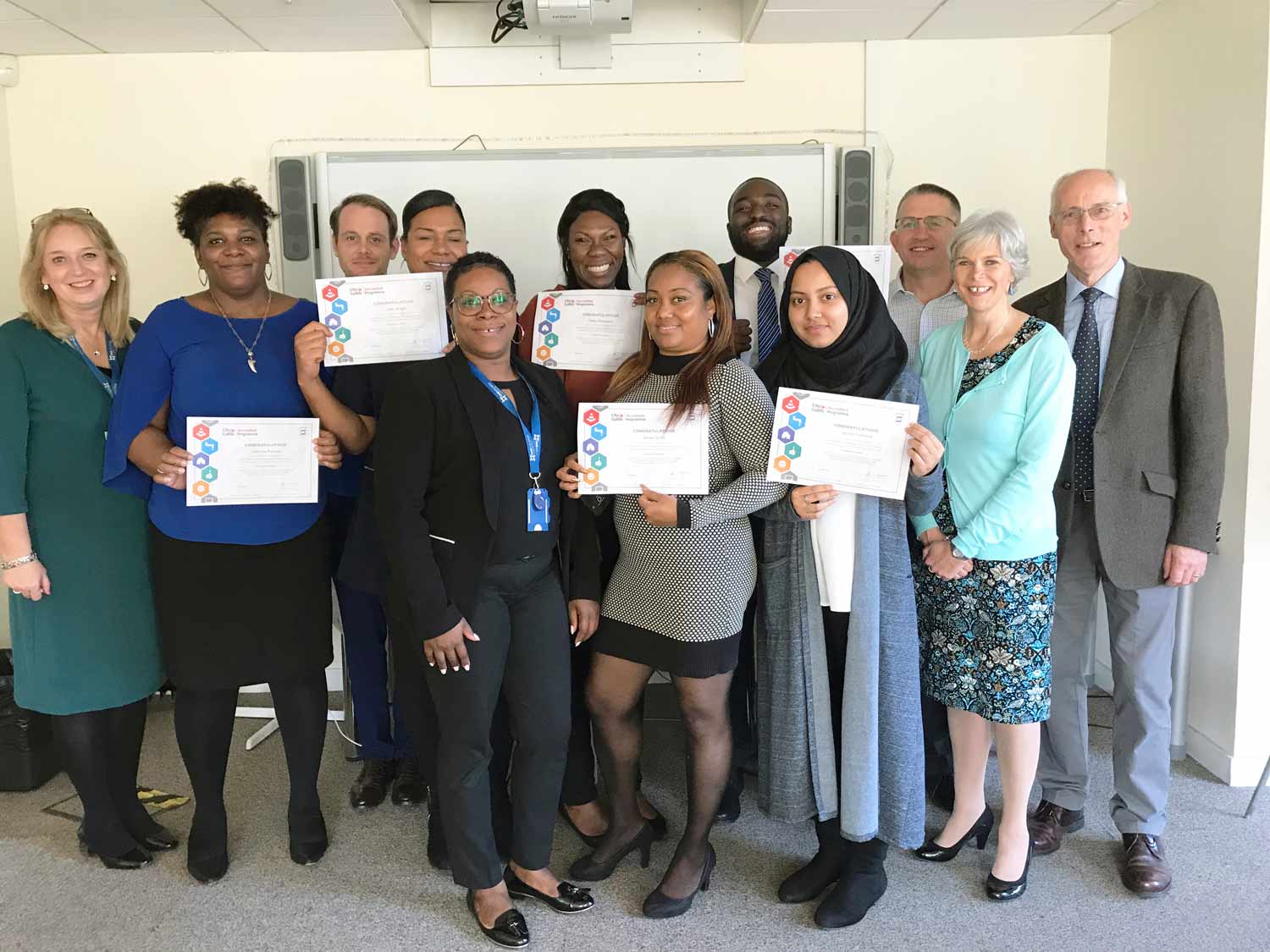 Successful candidates from One Housing receiving their City & Guilds certificates.
Next course starting 1st September 2022. Contact us on 0333 355 4165 to book