New City & Guilds accredited training programme now available for the housing workforce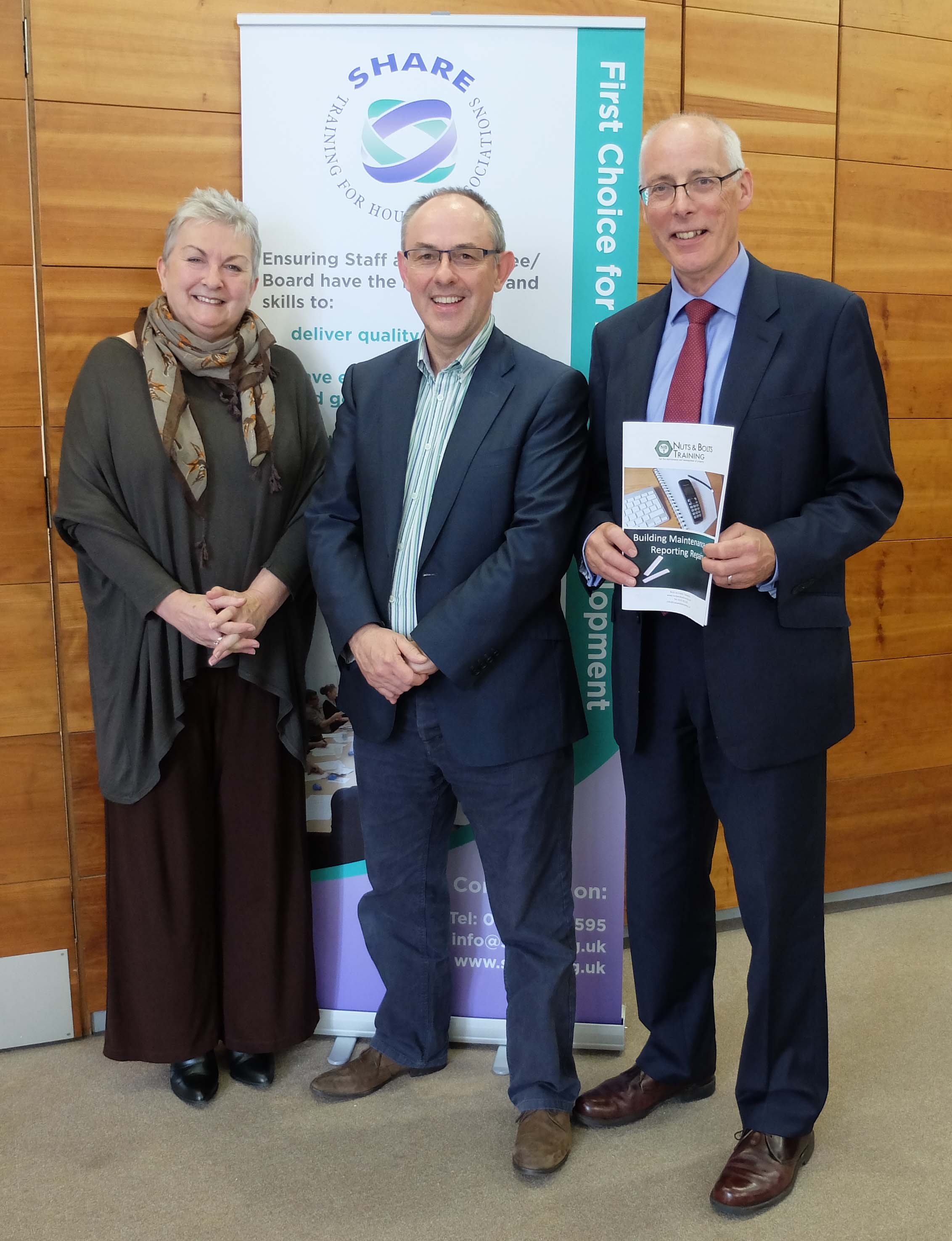 Nuts and Bolts Training is delighted to offer the training programme 'Understanding Buildings and Managing Repairs' which has been awarded programme accreditation status from City and Guilds. The accreditation was granted to our collaborating partner SHARE, a long established training provider to the housing sector in Scotland.
The programme has been designed for staff working in housing or for any organisation with responsibility for the maintenance and repair of properties. It gives candidates the skills needed to manage the repairs process efficiently and effectively reducing the cost of unnecessary call outs.
We are delighted to be able to launch our Understanding Buildings and Managing Repairs programme for staff like housing officers, call centre operators or for people in maintenance or property roles, said Steven Proudfoot, Director of Nuts & Bolts Training.

SHARE is a long established and highly regarded training provider to the housing sector in Scotland. It is the accredited programme provider and Nuts and Bolts Training will act as the training delivery partner in England.
Linda Orr from City and Guilds, Alan Forsyth from SHARE and Steven Proudfoot from Nuts and Bolts Training at the recent launch in Glasgow.
The programme is flexible and comprises five modules which can be taken individually as one day training programmes at a time and place to suit learner/organisational needs. On successful completion of all five modules followed by a short assessment a certificate will be awarded.
The individual modules are:
Building construction – an introduction to basic building techniques
Damp & condensation in buildings – identification, treatment and repair in residential property
Plumbing & drainage – understanding commonly found systems and dealing with faults and repairs
Heating, lighting & power – understanding electricity and heating systems
Building Maintenance and Reporting Repairs – planning the maintenance cycle and the identification and management of repairs
While the programme is relevant to a wide range of occupations in housing it should be of particular interest to staff new to housing, staff dealing with technicians and contractors, staff working in a non-technical role handling customer or tenant queries, complaints and requests for repairs.
Each course comes with a comprehensive, up to date, work book that forms an on-going reference tool for candidates.
Training is delivered by housing association practitioners and industry specialists with a high level of technical expertise in their subject area. It can be delivered in-house where an organisation has 8 or more candidates or through a series of public courses for individuals and the following dates are now available:
Building Construction – 27th September 2016
Damp & Condensation – 11th October 2016
Plumbing & drainage – 20th October 2016
Heating, lighting & power – 1st November 2016
Building maintenance & reporting repairs – 10th November 2016
If you would like further details of this programme please contact: